COURSES



We are currently holding regular courses at the "Academia de Tango" in Frankfurt am Main (Germany) on Monday, Tuesday, Thursday and Sunday.
LANGUAGE: We can speak SPANISH, GERMAN and ENGLISH.

Current information (Workshops, Lessons, Events, etc.) you can find on our Facebook profile and here at this link.



GROUP TUITION
In group tuition we seek to pass on the principles and nuances that are the essence of TANGO.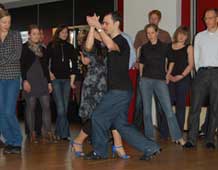 The tuition comprises exercises and various combinations that we use as a means to an end. We use the fundamentals and new tools so as to give all students the freedom to improvise and be creative in their dancing − "their tango".

We emphasise the MUSIC, the inner space (the EMBRACE) and the external space (the place where we are dancing and the other dancers), two bodies WALKING in a state of CONNECTION, and the constant messages from the man to enable the woman to feel clarity and calm when dancing.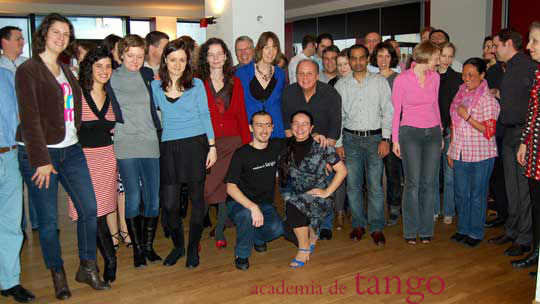 Fotos © Gudrun Raftl / Academie de Tango



PRIVATE TUITION
Private tuition serves to clarify ideas and work in greater detail on certain concepts that are often not investigated in depth because of the group dynamics.

In resolving possible problems we try to help students remember forgotten elements so that they feel comfortable within the connection signified by an "embrace".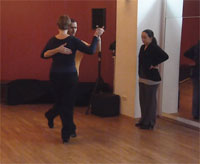 We deal with each couple individually, according to their needs and our capabilities.

Private tuition is given to a single person or a couple in the presence of both Cintia and Lucas, so as to pay equal attention to the female and the male roles.

We also prepare choreographies for various events such as weddings, parties, exhibitions, etc.

Please contact us about dates, costs and schedules.